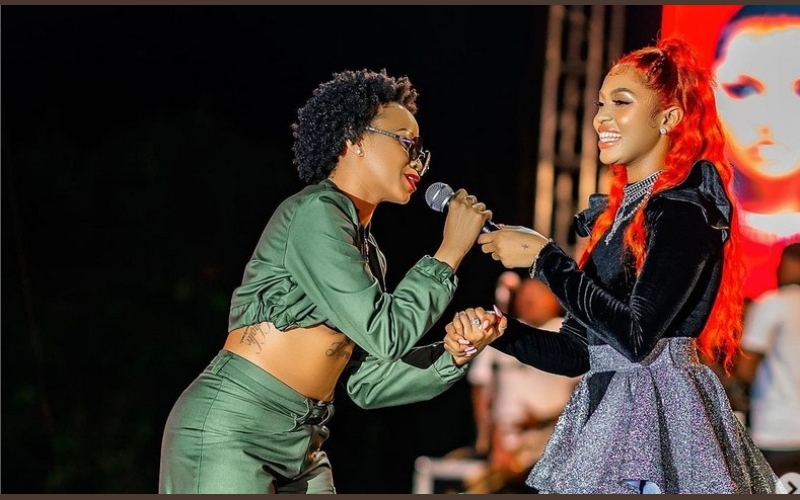 Musicians Spice Diana and Sheebah Karungi had a mega online war in January this year.
The "regular" singer went ahead and unfollowed Sheebah Karungi on social media.
She says this was the only remaining option she had to put an end to their bickering. She was just tired of Sheebah's actions and did not want to continue relating with her.
"I just unfollowed her. I do that most times when I get tired of people. I just block or unfollow you. I don't deal with hypocrites," Spice Diana explains.
Their fans continue to exchange bitter words online.