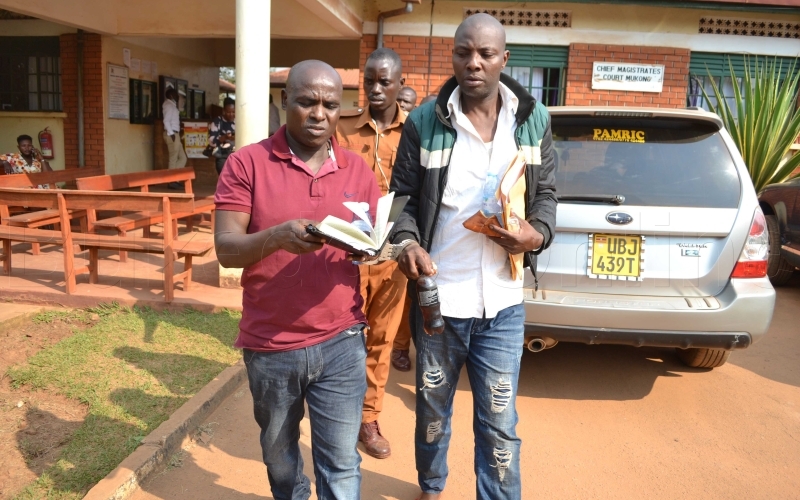 Businessman and rally driver Ponsiano Rwakataka was granted bail by the High Court in Mukono.
Judge David Matovu approved a cash bail of sh5m for Lwakataka and a non-cash bond of sh20m for his four sureties.
Lwakataka had spent six months in Luzira Prison and had filed an application through his lawyer, Bosco Asasira, challenging the denial of bail by the Grade One Magistrate based on his age and health. His sureties included Dr. Deo Lukyamuzi Kizito, Geoffrey Mayanja, Boniface Bukenya, and Monica Etima.
As a condition of his bail, Lwakataka must appear before the deputy registrar of the High Court on the first Monday of each month and is prohibited from leaving the country or engaging in any illegal activities until he completes his one-and-a-half-year sentence.
Lwakataka and his cousin, John Sekitoleko, were initially sentenced to six months in prison for damaging the fence of Joseline Namanya and an additional 18 months for damaging the house of George William Kawooya.
The crimes occurred in Kiwanga Lwanda village in Goma division, Mukono Municipality. Lwakataka appealed the sentence and requested permission to plead from outside the prison.
During their trial, Lwakataka and Sekitoleko were absent for seven months, leading to the issuance of arrest warrants against them.
The prosecution was allowed to proceed in their absence, but Lwakataka was later re-arrested on September 13 and remanded.
The decision to grant bail was welcomed by former Mukono mayor George Fred Kagimu, as it would allow racing as a sport to resume after being disrupted during Lwakataka's imprisonment.