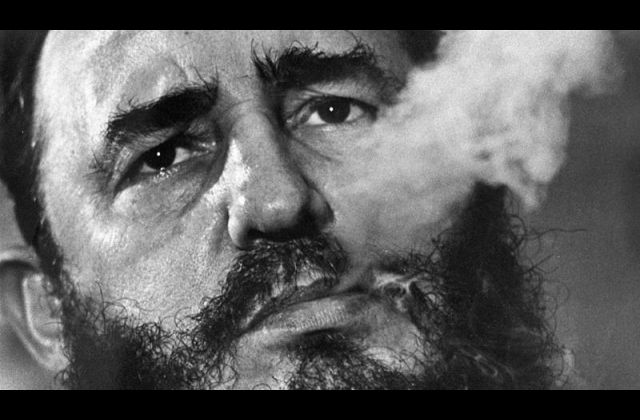 Fidel Castro, the Cuban revolutionary leader who built a communist state on the doorstep of the United States, has died aged 90.
Raul Castro, Fidel's brother and current president of Cuba, announced his death on state television early on Saturday.
The leader of the 1959 revolution, which overthrew the US-backed dictator Fulgencio Batista, defied the US efforts to topple him for five decades, before ill health led him to make way for his brother Raul, 84, in 2006.
In his final years, Fidel lived in relative seclusion but occasionally wrote opinion pieces or appeared meeting with visiting dignitaries.
'Enormous emotional impact'
Al Jazeera's Latin America Editor Lucia Newman, reporting from Santiago, Chile, said Castro's death hardly came as a surprise.
"He has been a larger-than-life figure who inspired a revolutionary movement all over the world, especially in Latin America," Newman said.
"As time has gone by we have been hearing less and less from Fidel Castro. We all know he has been ill for a decade and was not been seen since August after his birthday, which was celebrated across the country.
"His death is going to have an enormous emotional impact on Cubans. It does really feel like the beginning of the end of the Castro era," Newman said.
READ MORE: Fidel Castro dead at 90
Havana residents reacted with sadness to the news.
"I am very upset. Whatever you want to say, he is public figure who was respected and loved," Sariel Valdespino, a student, said.
In contrast, exiled Cubans in Florida celebrated his death in the streets of Miami's Little Havana.
Videos posted on social media showed people opening bottles of champagne, honking their car horns and banging on pots and pans.
The US government spent more than $1bn trying to kill, undermine or otherwise force Castro from power, but he endured unscathed before old age and disease finally took him.
His supporters in Havana described him as a tireless defender of the poor.
Castro was "a giant of the Third World", said Agustin Diaz Cartaya, 85, who joined Castro in the 1953 attack in eastern Cuba that launched the revolution. "No one has done more for the Third World than Fidel Castro."
Critics say Castro drove the country into economic ruin, denied basic freedoms to 11 million Cubans at home and forced more than a million others into exile.
"In 55 years, the Cuban government has not done anything to help the Cuban people in terms of human rights," said Hector Maseda, 72, a former political prisoner who lives in Havana. "I don't believe in this regime. I don't trust it."
Hotly debated legacy
No doubt, Castro leaves a legacy that will be hotly debated for years to come.
For five decades, he worked to turn the island nation into a place of equality and social justice. His government produced tens of thousands of doctors and teachers and some of the lowest infant mortality and illiteracy rates in the Western hemisphere.
But Cuba never shook off its dependence on foreign dollars and the state-run economy failed to bring prosperity to most Cubans.
"The Cuban model doesn't even work for us anymore," Castro admitted in 2010, startling a visiting US journalist.
The US had tried for years to topple the Cuban government. Cuba stumbled along even after the collapse of its chief sponsor, the former Soviet Union.
The CIA plotted to assassinate Castro using everything from exploding seashells to lethal fungus. American officials cut off almost all trade to Cuba. They financed dissidents and pro-democracy activists. But nothing worked during 11 successive administrations, from Dwight Eisenhower to Barack Obama.
On December 17, 2014, Obama announced that the US planned to renew diplomatic ties with Cuba and loosen some trade and travel restrictions.
Obama's critics were enraged, saying he was throwing a lifeline to the socialist government and undermining the work of democracy activists who were regularly arrested and beaten.
Obama vowed to continue supporting democracy activists in Cuba, but said the US embargo hadn't worked and lawmakers should lift it.
As part of the deal he struck with Cuba, the US agreed to send three Cuban spies back to the island in exchange for jailed American development worker Alan Gross and Rolando Sarraff Trujillo, a Cuban agent who spied for the CIA.
[H/T: Aljazeera]
Download the Howwe Music App