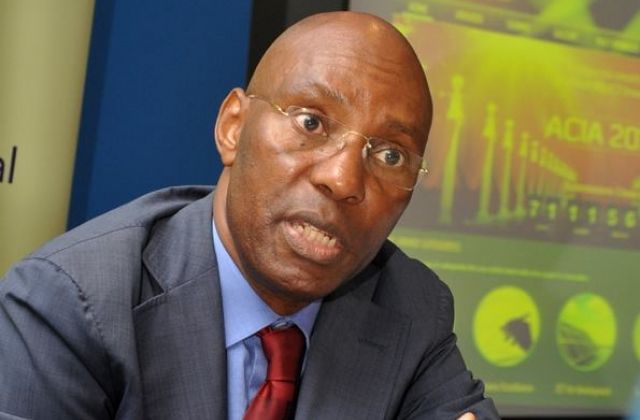 The management of Kanungu Broadcasting Services - KBS has been directed by the Uganda Communications Commission-UCC to suspend the station Manager, Ronalds Agaba and Desmond Kyokwijuka Misri, the host of a Global Focus program and anchor of Rukiga news.
UCC Executive Director, Godfrey Mutabazi, in an October 17th letter addressed to James Musinguzi Garuga, the Managing Director Kanungu Broadcasting Services, accuses the duo of breaching the minimum broadcasting standards.
"The Commission has noted that these complaints indicate that the broadcast by Kanungu Broadcasting Services are allegedly likely to cause public insecurity and violence," reads Mutabazi's letter.
He notes that all broadcast programs are required to comply with the minimum broadcasting standards, which are spelt out under section 31 schedule 4 of the UCC Act. This among others requires that the program isn't contrary to public morality, doesn't promote the culture of violence or ethnic prejudice, especially among children and youths, isn't likely to create public insecurity and violence.
Mutabazi adds that as a holder of a license under section 29 of the Uganda Communication Act 2013, a licensee and producer have a duty to ensure what is broadcast isn't contrary to public morality and must retain record of all broadcast content for not less than 60 days.
"In light of the above therefore, the purpose of this letter is to inform KBS that the Commission has initiated investigations into this matter and to that end therefore, hereby orders KBS to immediately suspend the presenter a one Ronalds Mwengare Agaba and Desmond Kyokwijuka Misri, the radio station producer and his program aired on KBS with immediate effect as investigations are being concluded by the Commission," reads the letter.
The UCC Director also asks KBS to submit recordings of all its broadcasts by the aforementioned presenters that have been aired over the past 30 days within a period of 48 hours from the period of receipt of the letter. The letter is copied to the Information, Communication and National Guidance Minister, Security Minister, Inspector General of Police, Kanungu LC V Chairperson, Resident District Commissioner, Regional Police Commander and District Police Commander.
Information obtained from the station shows that the two presenters have since been suspended to pave way for investigations.