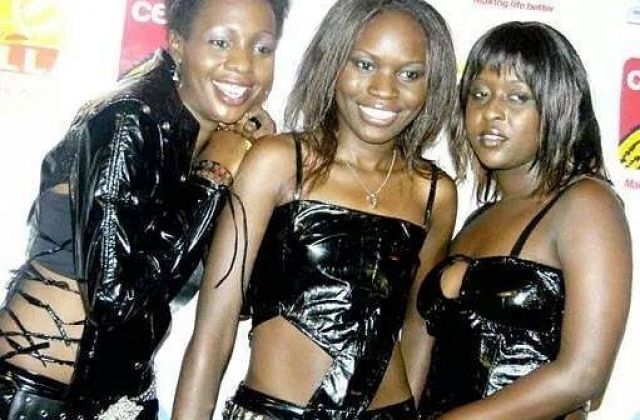 Blue*3 was one of the biggest girl groups after they managed to produce hit songs like 'where you are', 'Fire' and many more before they bitterly split about a decade ago.
Now one of the former members of the girl's group, Cindy Sanyu has come out to suggest and show how much she would love to reunite with her former friends, work together because no one has been able to do it like them.
While appearing on Galaxy FM on Friday during the 'Big Bang', a segment of 'Evening Rush with Litojoe, Prim & Mary Luswata , she revealed that she would love to work with Lilian Mbabazi and Jackie Chandiru again.
When asked on whether she would love to do a collabo with Jackie Chandiru and Lillian Mbabazi, Cindy said, "I have been waiting for so long to bring that Blue*3 vibe back. It would be great. No one has been able to do it like we used to."
It is remembered that since their break up, everyone almost had a successful solo career until Jackie Chandiru got hooked to drug use.
Do they still have the chemistry to remake the wonderful group?
Leave your comments here.
Gals Betting: Get 10% Refund on All your Losses
Click Here