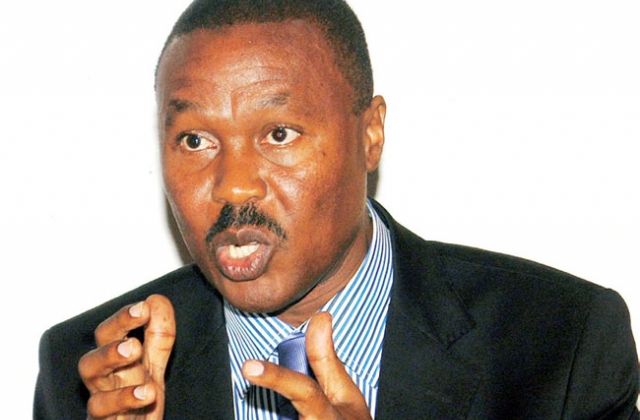 The forum for democratic change, FDC party president Maj. Gen. Mugisha Muntu has accused the Judiciary for the continued injustices in Uganda.
Addressing the media this morning Muntu said the recent judgment delivered by the Supreme Court in Kampala on the disputed 2016 Presidential elections upholding the EC's 20th February 2016 declaration of President Museveni as winner was a clear fraud.
Muntu argues that; "the judicial system has reduced presidential election petitions from the judge led fact-finding inquiry into the election envisaged in the constitution to a near farcical contest of what can be proved by the, already grossly handicapped, petitioner on the basis of affidavits complied in a limited time under pressured circumstances; and the possibility of interference with the independence of judicial officers, as revealed to have happened in 2006 by retired Supreme Justice Kanyeihamba."
The party president also maintains the party will continue holding their black Tuesday Prayers until the country is back to normal.
Reports indicate that the long incarcerated party former presidential candidate Dr. Kiiza Besigye will be attending tomorrow's prayers at their head offices in Najjanankumbi.