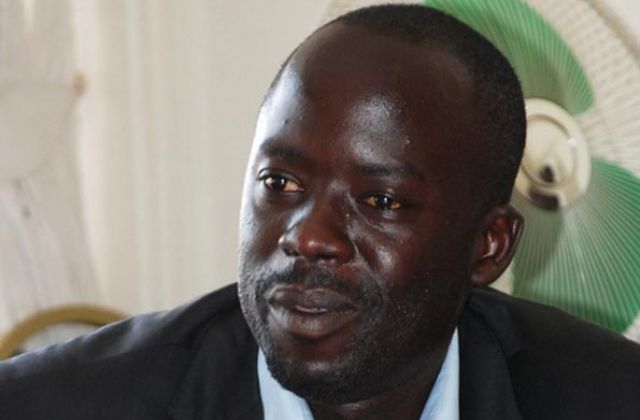 Aruu South member of Parliament Odonga Otto is under fire from his party, the Forum for Democratic Change FDC party for attacking former party president Col. Dr. Kiiza Besigye over 'Kogikuttekko' campaign.
Last week, Otto appeared in News attacking Besigye for not consulting them as members of parliament before introducing the campaign, which came about in the aftermath of the passing of age limit bill into law.
"Next time please, consult members of parliament. We sit down in a meeting and agree. We don't hate Besigye but we don't like his method of work. Our role is to oppose and check government projects from within. Now you cannot tell us that you have launched a campaign where you expect Odonga Otto to start pulling government projects down" Otto said.
The MP further asked Patrick Amuriat Oboi, the FDC party president to consider resigning if he wants to be associated with a campaign like Kogikuttekko.
However, during the weekly party press briefing at Najjanankumbi this morning, Sarah Eperu the women league publicist secretary described Otto as a misguided missile that moves without direction.
"Odonga Otto acts like a misguided missile. He moves fwaa. So many times he has been attacking Dr. Kiiza Besigye. It is very unfortunate for the person in the likes of Otto to come out and start bashing people aimlessly" Eperu said.
She added that attacking Col. Besigye has become a business for members of Parliament who want billions of money from the state.
"The best business is to go against Dr. Kiiza Besigye. Right now if I want to find billions of money at my door, let me abuse him now. To a larger extent, it has become a business for members of parliament to abuse Dr. Besigye. Whoever runs broke starts abusing Besigye and then he is paid up" Eperu concluded.
She said Otto will not be punished, but ignored.