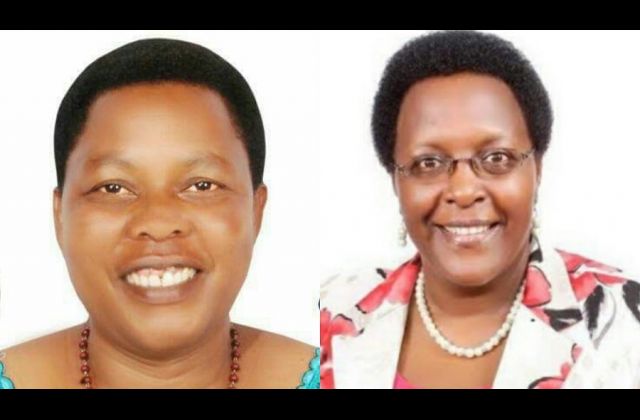 May 31st 2018 has been chosen as the day Rukungiri district will go to polls, to elect a Woman Member of Parliament.
The announcement was made by Hajjat Aisha Lubega Basajjanaku, the Deputy Chairperson of the electoral commission, during a press conference at the EC head offices in Kampala this morning.
The seat fell vacant on 22nd March 2018, when the Court of Appeal nullified the results of the 2016 Parliamentary Elections won by NRM candidate Winnie Matsiko.
Matsiko was thrown out of the house after a successful challenge of by FDC's Betty Muzanira indicating that the former, bribed voters when she contributed money to different churches during campaigns.
Justices, Alfonse Owinyi-Dollo, and Paul Mugamba further held the Electoral Commission liable for failure to adhere to electoral laws relating to tallying of results before it declared Matsiko winner.
Today, the EC release a programme to guide the by-election, which will commence with an update of the National Voters' Register from 16th to 20thApril 2018, at update stations in each of the eighty seven (87) parishes and wards in Rukungiri District.
EC further appointed Friday 20th April 2018 as the cut-off date for registration of voters in the District. Registration and transfer of voters from one polling station to another within the District will not be conducted after this date.
The display of the National Voters' Register will be conducted from 30th April to 9th May 2018, at all the two hundred and eighty (280) polling stations in Rukungiri District.
The nomination of candidates will be conducted for a period of two days, that is, Wednesday 2nd May and Thursday 3rd May 2018, at Rukungiri District Headquarters.
Campaign meetings will then be held for a period of twenty six (26) days, that is, from 4th May to 29th May 2018.
Polling for Member of Parliament shall take place on Thursday 31st May 2018 at all polling stations in Rukungiri District, and (polling) shall start at 7:00am and close at 4:00pm.
This is expected to be an interesting campaign, with the toughest competition between NRM's Matsiko and her FDC Arch-rival Muzanira.
Gals Betting: Get 10% Refund on All your Losses
Click Here