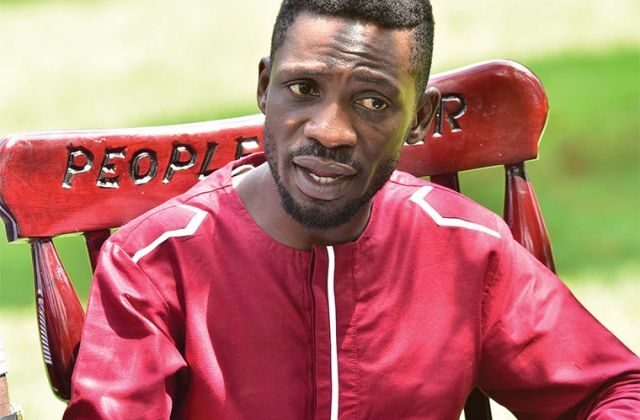 Kyadondo East Member of Parliament says he is being harassed by government so as not to hold concerts or even perform at any concerts he has been booked for.
Hon. Robert Kyagulanyi says his fellow MP Judith Babirye is allowed to hold concerts and perform at weddings and other functions she is invited to.
He also cited the concerts held by other musicians Bebe Cool and Chameleone where politicians were invited and even given a platform to address revelers. He wonders why such is acceptable, if music is not to be politicized.
"Music is my work and that is my part of building the country for the past 20 years, you can't tell me to stop"
Commenting on the security minister Elly Tumwine that what is happening to Bobi Wine is an occupational hazard, the MP says the minister's statement is embarrassing and unthought-of.
"We want to expose the regime that they are acting in a criminal and unconstitutional manner. I petitioned parliament and the speaker directed the prime minister to make a statement. The prime minister wrote back to the speaker that we will not make such statement but asked the internal affairs minister to do it. However, yesterday throughout the sitting, the minister did not make any statement" he says.
Hon. Kyagulanyi says other legislators are allowed to carry on with their businesses including lawyers, doctors and business men and women who are in the house but still doing their businesses.
"I am here to sanitize politics. Bad politics is what we want to put down. I am not chickening out. I will go ahead to organize my concerts. We have organized a concert on 26th December, we have written to police and we are waiting for them to respond. I am not defiant, it is the police that are defiant" he added.