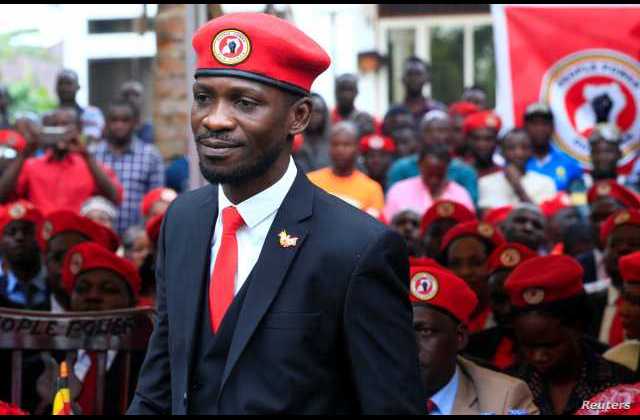 High Court Civil Division judge Ssekaana Musa has dismissed with costs an application in which two founding members of the National Unity, Reconciliation and Development Party-NURP Difas Basile and Twaha Hassan, were challenging the changes in the party leadership.
The duo filed the suit against Electoral Commission, Attorney General, Robert Kyagulanyi, the President of National Unity Platform, Moses Nkonge Kibalama, the founder president of NURP and his Secretary-General, Paul Simbwa and the leaders of the National Unit Platform-NUP.
These accused former party president Moses Kibalama of fraudulently selling their party to Kyagulanyi in disregard of the laid down procedures. They also accused Kibalama of illegally changing the party name from NURP to NUP, colors, logos and symbols among others.
In his ruling on Wednesday, Justice Ssekaana who is also the Deputy Head of the High Court Civil Division dismissed the application on grounds that it was filed beyond the mandatory three months period provided for filing applications for judicial review.
He also awarded costs to the respondents.
Joel Ssenyonyi the party spokesperson jubilated ad told supporters that the law is on their side and this has been confirmed by the ruling.
Hon. Medard Lubega Ssegona one of the NUP lawyers said the struggle is not over and that this case was not just about their party, but one against the people of Uganda.
"The people of Uganda continue in the struggle to break the chains that have enslaved them in their own country. This case came up and was crafted to intimidate our forces of change. In particular some of our contestants who had been discouraged to think that if are nominated on the NUP ticket, then the next day the party will be no more and quiet a significant number pulled out of the race and others returned the ticket thinking the party was no more. This is the struggle for the brave" he said.