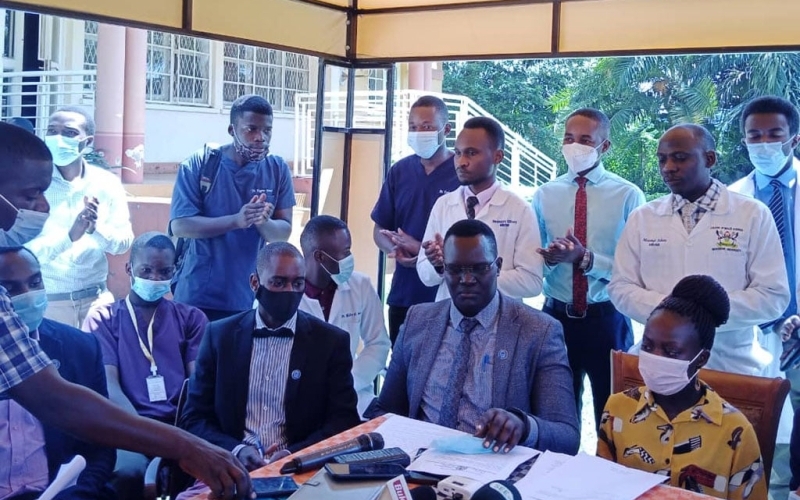 A section of leaders within the Uganda Medical Association (UMA) have dismissed claims made by their President, Dr. Samuel Oledo, that the association is being infiltrated by opposition figures.
Last week, during a press briefing, Oledo accused opposition parties of using the association to instigate attacks against the President and hinder the welfare of health workers.
He vowed to fight what he referred to as "weevils" who were working with opposition figures to disrupt the association's agenda with the ruling NRM government, with whom the association has a good relationship in improving the welfare of health workers.
However, Dr. Herbert Luswata, the Secretary General of the UMA, stated that the association is not involved in politics.
"We are not being used by the NUP, FDC, or any other person in the way that he is labeling us. The doctor's concern is professionalism, ethics, and our values. So it is very wrong for someone to label us as anti-government, and we are not against President Museveni. Health workers appreciate the government for the salary increment, and it didn't come by kneeling but through negotiations," — said Luswata.
Dr. Oledo was reinstated as President of the association last week by a court ruling after an extraordinary general assembly had replaced him with Nakku Joloba due to alleged misconduct.
Download the Howwe Music App