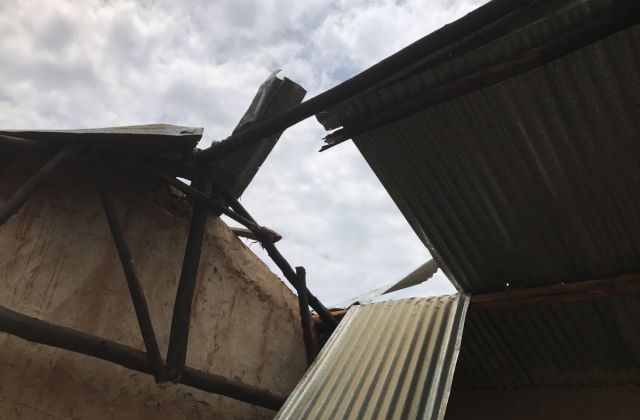 Residents of Rugando Sub County in Mbarara district are in tears after a heavy down pour left a trail of destruction in their area.
The heavy down pour, which hit Rwampara last night destroyed several houses and blew off the rooftop of Nyakaguruka Primary school.
According to residents, the storm water also swept away the administration block, school library, and two classrooms at the same school. Prosper Tusiime, the Head Teacher Nyakaguruka Primary School, says the rains completely destroyed the primary one and six classrooms.
He adds that unless something is done, the destruction will affect the pupils. Emmanuel Anyijukire, the Nyarubungo parish Chief, says the heavy rain also affected Rugarama, Rubare, Karora, Rweshama, Buhihi, Katitanga and Nyarubungo villages seriously.

He says over 300 families have either lost their crop gardens or animals to the storm. Anyijukire says they are assessing the magnitude of the damage. Kenneth Muragyira, the Mbarara District Inspector of schools, says he has already visited the school and is compiling his report for submission to relevant authorities for possible intervention.
Download the Howwe Music App