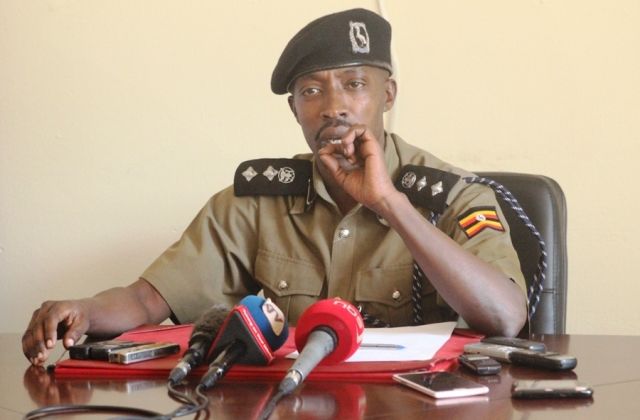 Police has clarified that the young girl who was critically injured in the Bukomansimbi attacks is not dead as reported on Tuesday. Police spokesperson Emilian Kayima explains that the young girl was evacuated to Mulago National Federal Hospital yesterday and she is currently in ICU receiving medical attention.
On Tuesday, we reported about a sixth person who we were told had died in the morning. Lameck Kigozi the Masaka regional spokesperson told us police had just received the information but did not have details. Now, Kayima says the victim a granddaughter to the late slain SSP Ssebuggwawo Denis Lumala and is in P.7 vacation having sat her final primary examination papers last year 2017.
Kayima further explained that the number of those injured has been exaggerated, as there are only 8 people who were injured on that fateful day, and were rushed to Masaka referral hospital.
Two received medication and were discharged, while 6 were admitted and as of now all have been discharged except the 14 year old girl, Nabifo Nancy and one Mr. Charles Kintu who is being prepared to be brought to Mulago National Referral Hospital today as guided by the Inspector General of Police after consultation with the medical officers at Masaka Referral Hospital this morning.
The Inspector General of Police, Gen. Kale Kayihura visited this patient in hospital before proceeding to Bukomansimbi for security related work in as far as handling this situation is concerned.

Download the Howwe Music App