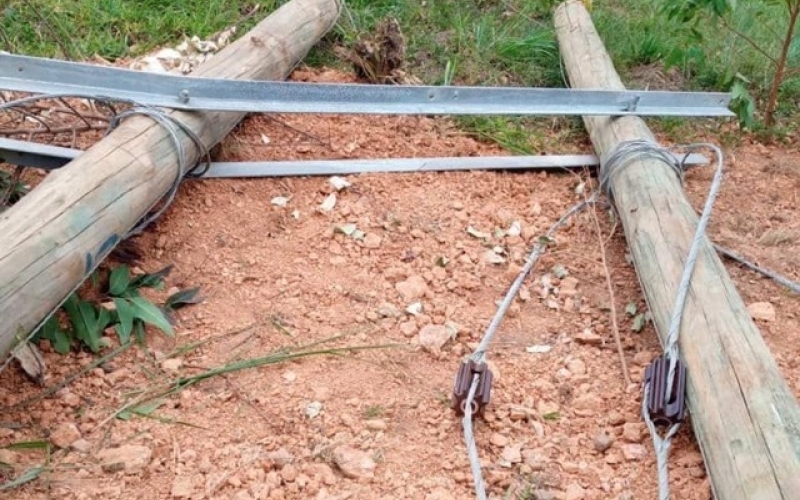 The police in Lira City West Division have in custody three residents for vandalizing electric wires from the Karuma power transmission line.
The suspects are Hammed Hajjala,58, and Muhammed Okello 50 while the other is a teenager, whose identity has been withheld because he is a minor.
The suspects were picked up from Gwengabara cell in City West Division in a crackdown operation conducted by the Lira City Security Team on Sunday in possession of over 30 boulders of melted electric wires, equipment for melting, and tons of wires loaded in two trucks.
Security discovered that the vandalized wires are transported to the home of Amina Afme, the third wife of Hajjala where they are melted into molders that weigh between 40 and 50 kilograms for easy transportation.
Lawrence Egole, the Lira Resident City Commissioner noted that the operation was based on intelligence information that they have been investigating for a while now.
He said the vandalized wires are mostly brought from other districts and assembled in Lira City.
Download the Howwe Music App