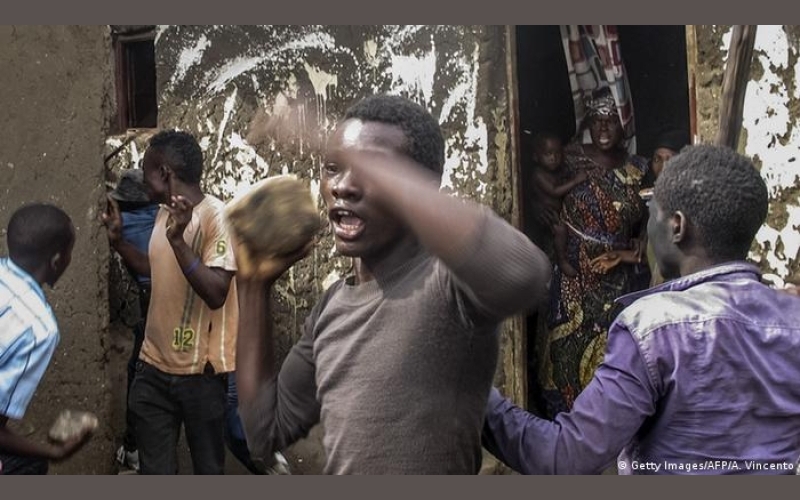 An unidentified armed robber has been lynched by an angry mob in Kisoro district. The robber's luck run out when he together with two others stormed Kapfurizo town center in Rukongi Parish, Nyarusiza sub-county pretending to look for mobile money services around 10 pm on Wednesday night.
The gang of robbers fired bullets in the shop belonging to Jackeline Iradukunda, a local businesswoman. Iradukunda says the robbers who shot about six times entered the shop and looted unspecified amounts of money.
On hearing the gunshots, she took off for dear life. However, Erasmus Nsabimana the Nyarusiza sub-county LC 3 Chairperson, says that as the robbers were taking off, locals mobilized and captured two of them, lynching one while the other one identified as Julius Irankunda was saved by police.
According to Elly Maate the Kigezi region police spokesperson, Iradukunda is locked up at Kisoro police station while the deceased's body is lying at Kisoro hospital mortuary.
Police also managed to recover a Sub Machine Gun (SMG) number 5613623700, two cartridges, and a projectile from the crime scene.