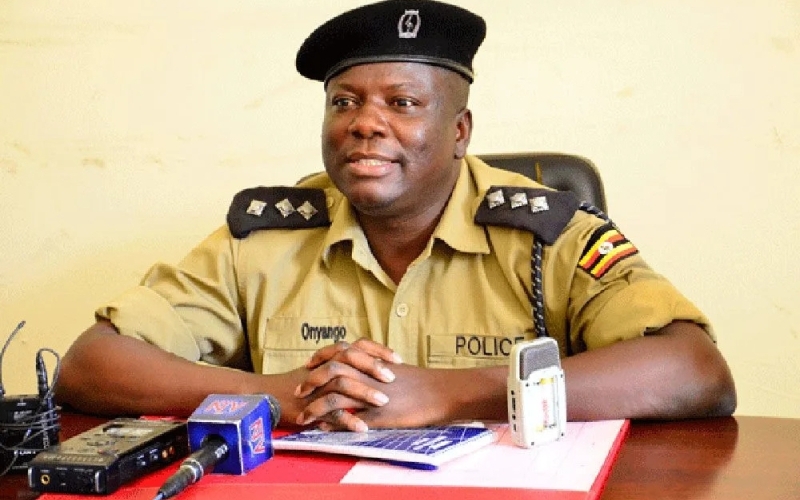 Police in Kampala are holding four suspects behind a robbery and attempted murder of a police officer at the Kireka police barracks.
The suspects in custody at Jinja Road Police Station have been identified as Onekalit John, 34, Okalu Sam, 31, Ochaya Oscar, 25, and Mulangaha Hudu, 21.
Onekalit, a resident of Kamyokya-Kisalosalo zone, confessed to the police together with his accomplices, that they attacked the officer at his home on November 14, 2022, and brutally injured him with a sharp panga.
The officer is currently nursing grave injuries at Naguru Hospital.
Kampala Metropolitan Police Spokesperson Patrick Onyango says Onekalit was injured during the raid and rushed to hospital by a Boda Boda rider who later reported the matter to police.
The Boda Boda rider carried Onekalit to Naguru China hospital with a gunshot wound dealt by another police officer at the barracks who shot at him while attempting to rescue his colleague.
On Thursday, police arrested Onekalit and recovered a national identity card belonging to the hospitalized officer in his pocket. 5 live ammunition were recovered in the same operation.
Onyango says Onekalit has confessed to being behind several house break-ins, thefts, and simple robberies within Kireka and Kamwokya. He also led a team of police officers to the place where they sell stolen items in Kamwokya, Mulimira zone.
Police stormed one of the shops owned by Erick, dealing in second-hand electronics, and recovered all suspected stolen properties including; two Flat Screen TVs, five Direct-View TV, three woofers, mosquito traps, a portable fan, seven DStv and startimes decoders, and other electronics.