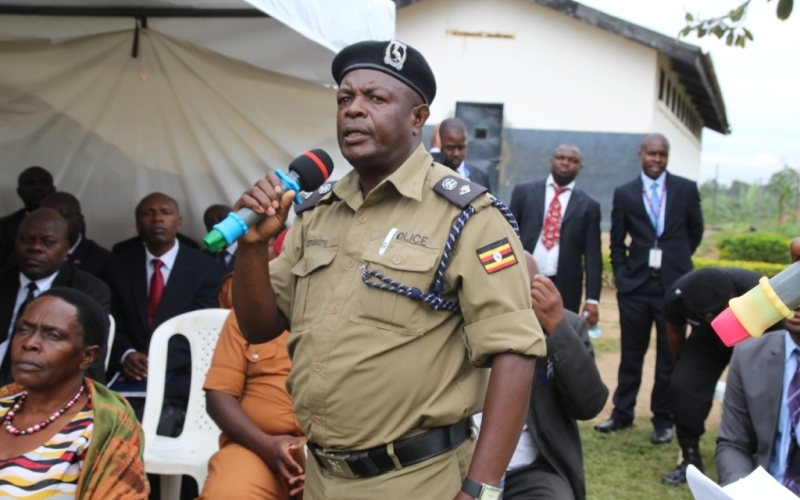 Police in Bushenyi are holding George Bishaniko, 56, an officer attached to Kyabugimbi Police Station, for killing a suspected thief during an operation.
The deceased, identified as Naboth Kyabonero, 30, was a resident of Buhimba B cell, Kyabugimbi town council.
The police officer also injured a one Bafa Kabosa, 30, a resident of Kyeigomba B village, Kyabugimbi Sub County in the process.
According to Martial Tumusiime, the Greater Bushenyi Police Spokesperson, Bishaniko had gone to arrest Kyabonero on charges of theft when he fired the live bullets.
Tumusiime says Kyabonero attempted to chop the police officer with a machete prompting him to retaliate by firing at him, hitting him in the stomach and killing him on the spot.
He adds that Kabosa was rushed to Kyabugimbi Health Center IV for treatment.
Tumusiime says police are still investigating the matter and have since collected the gun and the panga used in the crime as exhibits.