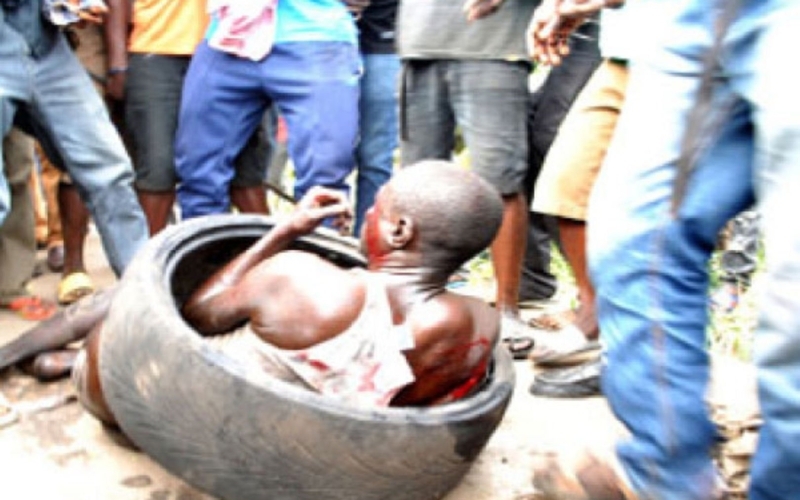 Four people who were killed by mob action in Katine Sub County over the weekend have finally been identified by the Police in Soroti.
The individuals who were suspected of stealing cattle in Ojwing Village, Katine sub-county on the night of January 8, 2023 were killed by an angry mob.
The group, moving in an Ipsum Car Registration number UAM 156E was beaten and burnt beyond recognition by the angry residents at night.
The Regional Police Commander for East Kyoga, Moses Mwanga Kitio, says the Police arrived at the scene after the mob had dispersed and no one was arrested.
He has since identified the mob victims as Robert Ayoo, 30, and Jimmy O'Mara, 48, both residents of Okwor Village in Kangai Sub County, Dokolo district. The other two are Walter Ogwang, 28, and Solomon Edok, 38, both residents of Aculawic Village, Ayabi Sub County in Kwania district.
Mwanga says that they delayed to identify the mob victims since they were burnt beyond recognition. "The only person we identified fast was Ayoo Robert because his identity card didn't burn wholesomely. It's actually from Ayoo that we were able to trace and identify the other victims", Mwanga said.
Their bodies have been picked from the mortuary in Soroti for burial in their respective villages. Cases of mob action have been on the rise in Teso lately where most of the victims are suspected of stealing cattle.
The majority of the incidents of mob action are reported in Katakwi district where the victims are suspected of stealing cattle. In November last year, suspected cattle thieves survived being lynched in Ngariam sub-county in Katakwi district when they were found loading cattle in a Taxi registration number UBA 298R.
The angry residents set ablaze the taxi to ashes.