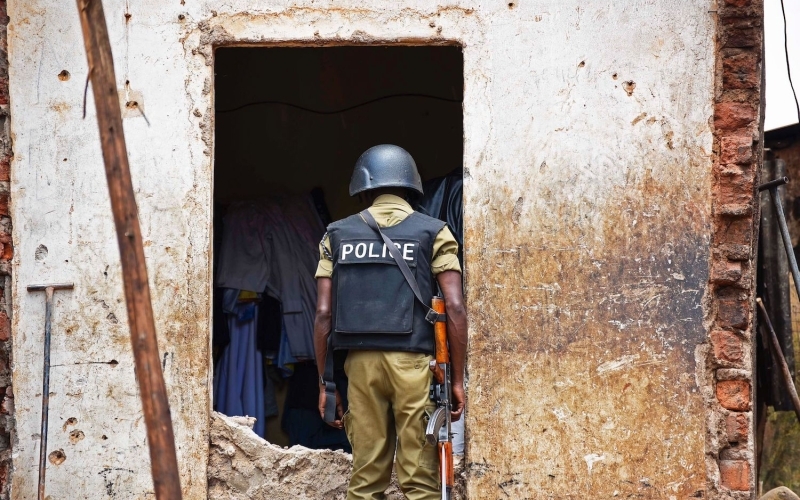 Police in Kiira region have in custody a witch doctor and two others in connection to the alleged kidnap of 20 year-Old- Paul Kasaata early last month.
The suspects have been identified as 57-year-old Mohammed Ngobi, a witch doctor from Kamuli district, Abdullah Kilega, a retail operator from Nansana municipality in Wakiso district, and a teenager, whose particulars have been withheld.
The suspects are being held at Buwenge central police station in Jinja district. It is alleged that Kilega approached Ruth Nabirye, a resident of Wamukolo zone in Buwenge town council in Jinja district, and told her that he was going to help her son, Kasaata to get a good job in Kampala on December 05, 2022.
However, after staying with Kasaata for two weeks, Kilega called Nabirye and instructed her to search for her son at Ngobi's shrine in Kamuli or the Kampala city mortuary, arguing that he was killed mid-last month. Nabirye filed a case of threatening violence at Buwenge central police station leading to the arrest of Ngobi and the teenager on January 15th, 2023.
The duo denied knowledge of Kasaata's whereabouts but provided leads to Kilega, whom they claimed to be their client at the shrine. Nabirye says that she has been experiencing psychological torture over endless threats by the suspects, who often claim that Kasaata is dead without disclosing the whereabouts of his remains.
Nabirye says that the arrest of the suspects is a sigh of relief, but she wants the police to intensify the search for Kasaata. Kiira regional police spokesperson, James Mubi says that the information extracted from the two suspects led them to Kilega, who was hiding in Masaka district.
Mubi says that on realizing that police had mounted a search for him, Kilega returned to Nansana municipality but they used GPS tracking technology to trace and arrest him on Tuesday.
He explains that Kilega's arrest has given them hope of establishing the whereabouts of Kasaata who has been missing for the past four weeks. He says that police have so far preferred charges of promoting trafficking in persons against the suspects.