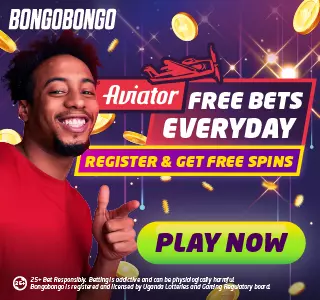 The self-confessed kidnapper and murderer of Maria Nagirinya and her driver, Ronald Kitayimbwa has pinned his co-accused Coprian Kasolo alias Arsenal as the leader of the B13 criminal gang.
Isaac Ssenabulya alias Kisunsu took to the dock on Wednesday as the ninth prosecution witness, a day after he was sentenced to 40 years in jail on his own guilty plea for the kidnap and murder of Nagirinya and Kitayimbwa by assailants in 2019.
The dou was kidnapped outside the gate of Nagirinya's home in Lungujja. Their lifeless bodies were recovered the following day in along Kayunga road with wounds and bruises on the head.
As a result, police picked up several suspects including Raymond Marcos Okori, Isaac Ssenabulya alias Kisunsu, Hamza Kateregga alias Arsenal, John Kisekka alias Manumanu, John Lubega aka Barros, Hasan Kisekka, and Ivan Mutagubya.
However, on Monday, the Director of Public Prosecution dropped the charges against Okori while Ssenabulya confessed to the crimes and asked for forgiveness from the deceased's families, and turned into a state witness.
On Wednesday, he told the court that Kasolo, the suspected leader of the B13 criminal gang contacted him, saying he had a job he wanted him to execute. According to Ssenabulya, Kasolo took him together with John Lubega to the bar in the evening before executing the job.
He told the court presided over by High Court Criminal Division Judge, Isaac Muwata that they got on Boda bodas from Busega that were being ridden by Sharif Mpanga and Kalyango Nasif to Lungujja where they kidnapped Nagirinya and Kitayimbwa as they tried to enter Nagirinya's home.
Ssenabulya told the court that they bundled their victims in the hind seats of the vehicle, sat on them, and drove to Mukono where they forced them to surrender all their mobile phones and reveal their mobile money details before they killed them.
He explained that upon reaching Mukono, Kasolo who was driving Nagirinya's car, Lubega alias Manomano pulled out Kitayimbwa and hit him with a log on the head until he died as Nagirinya looked on inside the car. After killing Kitayimbwa, Kasolo dragged Nagirinya from the vehicle and picked a Jek from the boot, which he used to smash her head to death.
According to Ssenabulya, the initial plan was to kidnap Nagirinya for ransom, but Kasolo later proposed that they should also rob the car and use it for their criminal activities. He explained that after their mission, they drove the vehicle up to Nateete Mackay road where they abandoned it.
The following day, the accused persons went to Nalumunye where they stole the number plates they wanted to put on Nagirinya's car so as to execute their mission easily. They, however, chickened out when the news about the death of Nagirinya went viral on different media platforms.
Hearing of the matter is still ongoing. The prosecution has lined up more than 30 witnesses.
Download the Howwe Music App