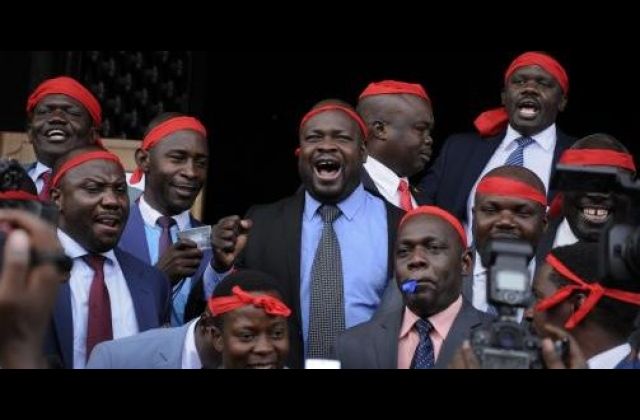 Opposition members of parliament are today kicking off nationwide consultations on the proposed presidential age limit removal.
The leader of opposition Winnie Kiiza on Thursday announced a harmonized schedule which will be followed by MPs under her wing. According to the schedule, the legislators are slated to start their campaign against lifting of age limit in Kireka and Nakawa.
NRM Members of Parliament have already started consulting voters, seeking their views on the bill which has received hostile comments from the opposition, civil society, religious leaders and a section of legislators on the government side.
Kiiza told the press that the consultations will be conducted by the whole team of opposition legislators, throwing their strength behind the area MPs of the respective constituencies being visited.
She added that the opposition MPs will be accompanied by their NRM counterparts opposed to the amendment.
The first phase of the programme that begins today in Kireka and Nakawa areas, will run until the 26th of October and will cover areas of Kampala Central, Northern and Eastern Uganda as well as West Nile region.
Places to be visited in Kampala include Kalerwe, Kasubi, Nakulabye, Kyengera, Ndeeba and Kibuli. After these, the opposition team will embark on upcountry trips with Tororo, Mbale, Soroti, Lira, Kitigum, Koboko and Arua lined up for visits.