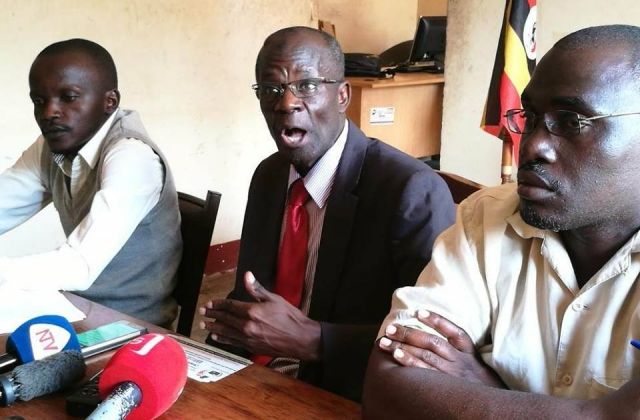 Former Makindye Weast MP, Hussein Kyanjo has launched an attack against government for what he termed as the business of trading Muslims in the lucrative global business of the war on terror.
While addressing the media at Justice Forum, JEEMA party offices in Mengo-Kampala this morning, an angry Kyanjo said they watched as the police spokesperson Emilian Kayima recently struggled to include the "ever attractive" word "Radicalization and Violent Extremism" to justify what he calls the defilement on a mosque, school and clinic of the people who he (Kyanjo) insists have been known to exist by the security agencies for years.
His outcry follows a raid on a Mosque in Usafi market-Kisenyi, down town Kampala, where two people were killed and over 100 women and children rescued from what is believed to have been a kidnap. Several suspects were also arrested and are still in police custody.
However, Kyanjo believes someone just wants to grab the land where these people were found settling. On behalf of JEEMA Party, Kyanjpo says they will not stand by and watch as the reputation of Muslim community is jeopardized because the state wants to endear itself to the western donor countries well known for their agenda to exterminate Muslims wherever they are.
"We demand a full investigation in the recent Usafi market Mosque raid to establish the exact number of deaths, most of them children" he said. He added that the party strongly condemns what he calls the targeting of the Muslim community by government.
Kyanjo argues that security agencies are targeting the Muslim community in Uganda, blaming media for not questioning such raids. He makes it clear, that JEEMA does not defend criminal Muslims, but are concerned that each time there is major crimes in Uganda, then the first qualification for being suspect is being Muslim.