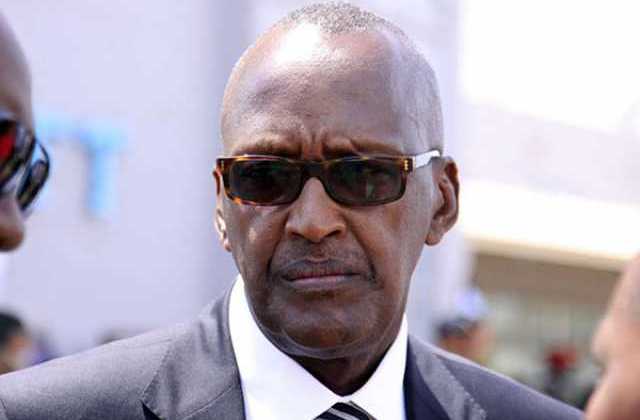 Security agents have blocked Independent Presidential candidate Rt. Lt. Gen Henry Tumukunde from entering Kisoro district for campaigns after he showed up on a wrong date.
Tumukunde was turned away after turning up on Wednesday, yet he was meant to be in Kisoro on Tuesday. However, he opted to go to Kisoro on Wednesday owing to his busy schedule.
Upon reaching Kanaaba, Kisoro DPC Patrick Byaruhanga blocked Tumukunde's convoy explaining that it would be illegal for the candidate to deviate from the harmonized campaign schedule released by the Electoral Commission EC.
After a heated exchange between Tumukunde and Byaruhanga with the candidate arguing that the terrain of the area was difficult to navigate in order to keep up with the campaign programme, he agreed to turn back and leave for Rubanda district where he was expected.
Tumukunde later told the press that the move by the police was a deliberate inconvenience by the regime to fail his campaign.
On Tuesday, the former minister was supposed to campaign in Kisoro but was a no show. All candidates were asked to hand in a campaign program which was approved by the electoral commission and shared with security agencies to help with policing the campaigns of all 11 candidates.