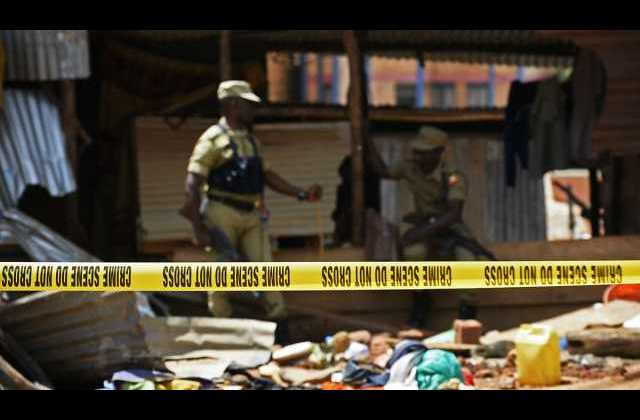 Residents have discovered the body of a Uganda Peoples Defence Forces-UPDF soldier attached to the Engineering Brigade in Magamaga town council, Mayuge district.
Sergeant Samson Emoding's body was found lying along the rail line in Magamaga Town Council this morning with wounds on the shoulders, knees, hands and the neck. Residents say they also found bloodstains about 100 meters away from the spot where the deceased's body was dumped.
According to Solomon Ndimulodi a resident of Bridge zone, he last saw the deceased alive on Sunday evening. Another resident whose home is just 20 meters away from where Emoding was dumped, says he heard cars around the area all night long.
UPDF Spokesperson in Busoga sub-region George Musinguzi, says investigations are underway to establish circumstances surrounding Emoding's death.
The deceased's body was picked by Police and taken to Mayuge health centre IV mortuary for postmortem.
Emoding is the second soldier to be killed and dumped at the same spot since December last year, when Joel Cherukut was chopped and dropped along the rail line.