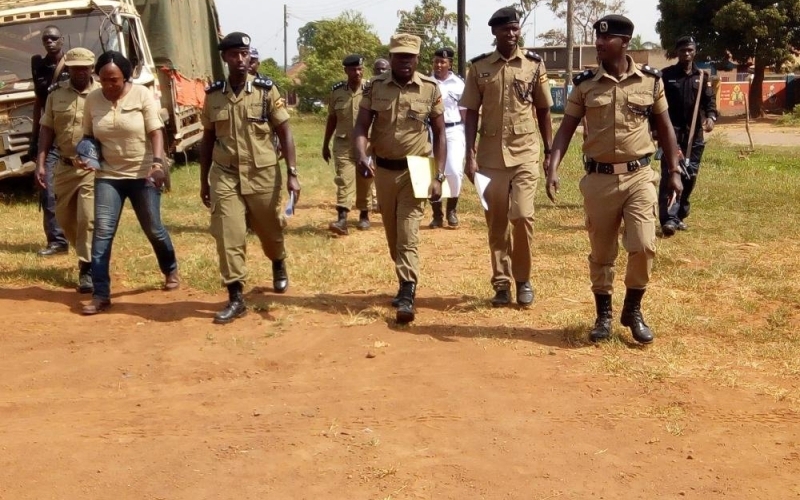 Local leaders in Luweero town have asked police to release residents arrested in a recent police operation on theft.
At least 36 people were arrested on Monday by Police in ongoing operations aimed at curbing high crime in Luwero town.
This operation followed complaints from locals and area leaders of increased cases of burglary, mugging, and attempted rape in recent weeks.
It also followed a robbery incident in which unknown thugs broke into Yesu Amala Wholesale and Retail Shop in Luwero town, stealing material goods.
Living Twazagye the Luwero District Police Commander says that of the 36 suspects, 26 were presented before Magistrate Court and remanded for various crimes while 10 suspects are still under screening.
However, the operations have not been welcomed by locals who have accused the Police of targeting the wrong people.
Emmanuel Nsubuga the Kakookolo–Kavule parish councilor says the style of arresting suspects the Police has implemented is questionable and the process should have been done with consultations from local council leaders.
Nsubuga says many innocent youths and breadwinners to families were picked up during working hours from their places of work and in leisure places.
Other parish councilors allege that some youths detained by Police were picked up at around 8:20 pm while playing Ludo games after work.
They claim the people police arrested are known in the community as disciplined and hardworking people. Locals and their leaders alike want police to release the suspects immediately.
However, Twazagye insists that the operations are intelligence-led and those arrested have been terrorizing the residents. He says alerting local leaders before the operations would spoil the operation.