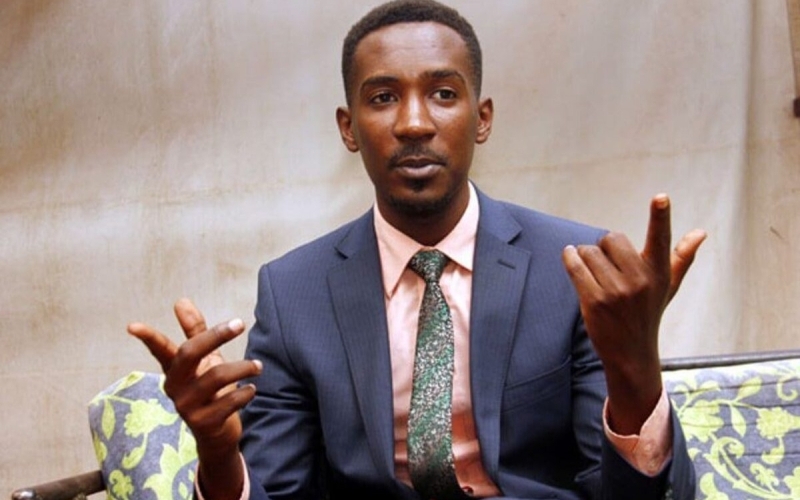 The International Crimes Division High Court in Kololo has been adjourned after the Makindye West Member of Parliament Allan Ssewanyana failed to make it into the premises of due to ill health.
The legislator was ferried to the court in a white Alphard vehicle on Monday morning. His lawyer, Samuel Muyizzi Mulindwa said that they advised the legislator to stay away from the court session considering that he was ill.
With a cannula on his arm, Ssewanyana remained to lie in the vehicle as the court session proceeded. Muyizzi told the court that Ssewanyana was ready to appear before the court on a stretcher but he talked him out of it because "it is not the practice of the court to have suspects stretched to court" and that even the defense team would not be able to proceed with the court in such a manner.
He further told the court that Ssewanyana was also intending to appear before the registrar of the Court to apply for the release of his passport to allow him to seek further treatment in Nairobi, Kenya.
Muyizzi asked the court to give his client a month to seek the necessary treatment. Robert Muhereza, who represents John Mugera, one of the co-accused didn't object to the adjournment except for the period.
He said that since his client is still incarcerated, a month's period is unreasonable and asked that only three weeks be granted. The prosecution led by Richard Birivumbuka, the Masaka Resident Chief State Attorney did not object to the adjournment, saying that they don't want to appear as persecutors since the issue of one's health is so critical.
However, he said a month is too much considering that there are other suspects still on remand. Like Muhereza, he asked for three weeks.
The other suspects still on remand are Jackson Kanyike, Bull Wamala, Mike Sserwandda, and Jude Muwonge who are represented by Counsel Geoffrey Turyamusiima who the court heard is still in Bugisu sub-region where his partner Counsel Anthony Wameli was laid to rest over the weekend.
The Kawempe North member of parliament, Muhammad Ssegirinya was supported by two men to walk into the court hall. The Judge, Alice Komuhangi hence adjourned the matter to March 27th, 2023 when the case shall return for pretrial conferencing.
Except for the two Members of Parliament who are out on bail, the remaining five suspects were further remanded.