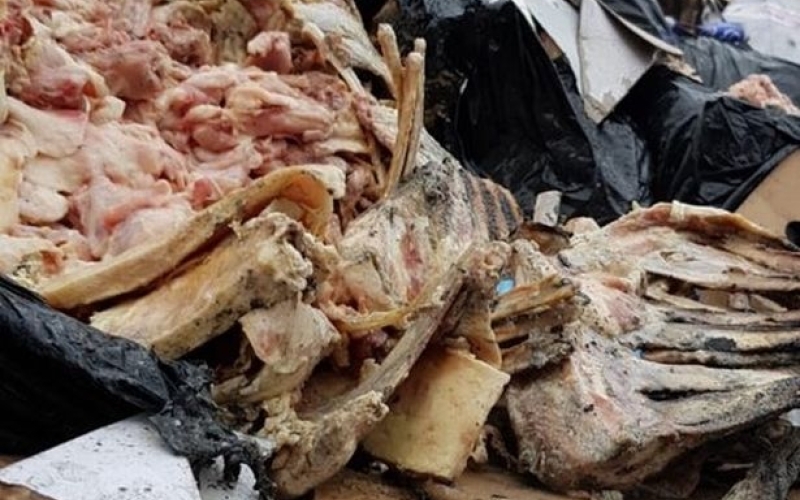 Police in Fort Portal are holding three suspects for selling decayed meat from three cows and a goat to unsuspecting locals.
The trio was netted on Tuesday evening in possession of the rotting meat worth over 40 kilograms stored in small wooden boxes at a bush behind the main Mpanga Market.
The suspects including Bashir Rajab, Clovis Isingoma, and Majid Musisi were charged with violating the public health act, meat rules, and regulations, and suspected theft of livestock.
The Fort Portal City Veterinary Officer, Dr. Stanley Businge, says they suspect the animals could have been stolen and slaughtered in hiding as explains the illegal sale.
Busingye says the suspects were discovered during a routine inspection exercise and the meat being sold was declared unfit for human consumption.
A total of 101 animals were stolen between July – October this year.