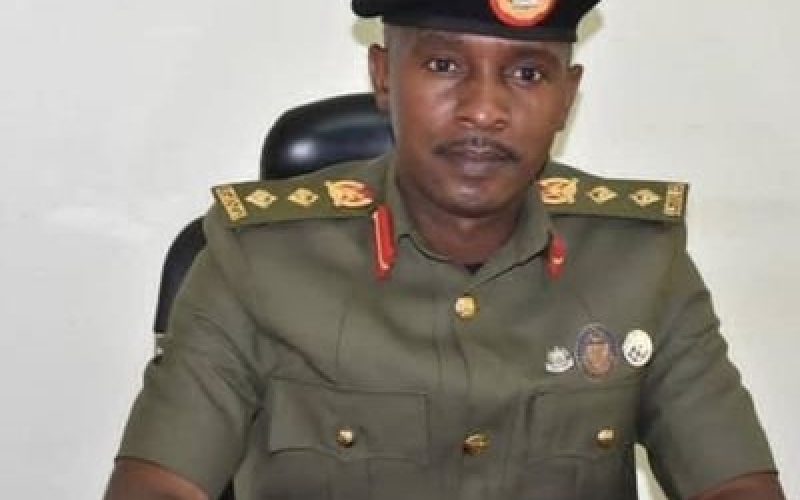 The Uganda People's Defence Forces(UPDF) released a statement on January 06, condemning the criminal acts of five officers for erecting an illegal roadblock in Kakoola, Ssabagabo, Wakiso district.
Among those arrested include RA Corporal Kasaija Niclous, RA Private Oleti Isaac, RA Corporal Leti Jacob, and RA private Kazibwe Javira.
According to Col Deo Akiiki, the Deputy UPDF Spokesperson, the soldiers will be tried in the Army Court for violating the UPDF code of conduct against good order and discipline.
On Wednesday night, Police Patrol officers arrested two soldiers clad in military wear at an illegal roadblock in Kakoola village, Ndejje parish, in Makindye Ssabagabo. The soldiers were robbing motorists at the spot.
Shortly after their arrest at Lumuli police post, eight other colleagues stormed the police post in a Land Cruiser and put officers at gunpoint to release the suspects before fleeing with them to an unknown destination.
However, two others returned to Mutungo Police station where they revealed the identities of the suspects and said they had been taken for medical attention.
Akiiki, in the statement, says the soldiers carried out illegal operations that affected the movement of vehicles and attracted police and military deployments in Mutungo.
Col Akiiki says their actions cannot be tolerated because it affects working relations between security forces.
He says the arrested soldiers will be charged and tried before the Makindye-based Army Court Martial.
"Such indiscipline shall not be tolerated, it jeopardizes good working relationship between two sister forces, the soldiers will be arranged in the court-martial," he says