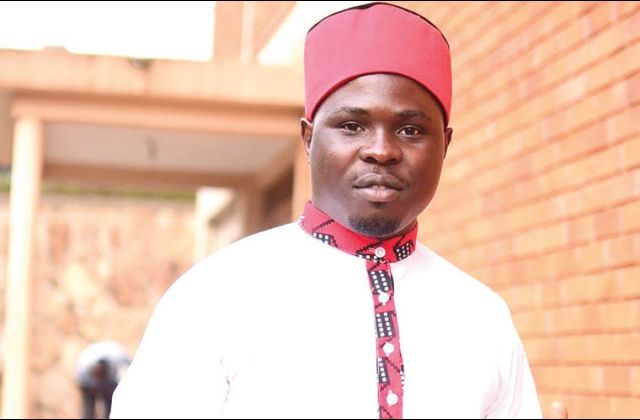 Mityana municipality Member of Parliament Hon. Francis Zaake has offered his life as a sacrifice for the peace of this country. While addressing the press on the events of August 13th Arua events, Zaake who spent over 40 days in India seeking specialized treatment after alleged torture by security forces said he was treated in the most inhumane manner. He says the more he is beaten, the more hardened he is.
Hon. Zaake, like his Kyadondo East counterpart Hon. Kyagulanyi Robert says he was treated like a wild animal by operatives he identifies as SFC.
"SFC guys forced their way into my room, asked me to put my hands in the air.
Before I could do that, I was pushed down. Having the head injury from tojikwatakko saga in parliament when I banged my head down, they stepped on my head with their boots. They were asking me to direct them to where my colleagues were" he says.
Zaake who is yet to fully recover says the security operatives they pulled his manhood. He also alleges to remember the faces of names and faces of SFC soldiers who tortured him. Zaake decries failure by government to come up with a report explaining their torture, promising that his lawyers will not let it go without
"Answering them that I don't know where my colleagues were, these goons used their guns. It was my first time to see guns with knives which they used to cut my fingers. That's when they cut my ear for me not to listen to what they were saying. It was excessive pain I was going through" Zaake added.
"The most painful thing is when they start pulling hard my private parts. You can imagine. They warned how they can kill me, how they can decide whether I live or perish. I want to make this categorically clear as Mr. President alleged, Zaake can't fight people with sticks, guns and knives and all the force they used" He added.
The MP says he will keep fighting and if he dies, then he will know at least the people of Uganda got peace. Hon. Zaake says he is stronger than before. "To the president of Uganda, I want to remind you that when you talk about your grand children, count me not. Nze sili muzukulu wo. You need to know that this country is not for your relatives" an angry Zaake said.