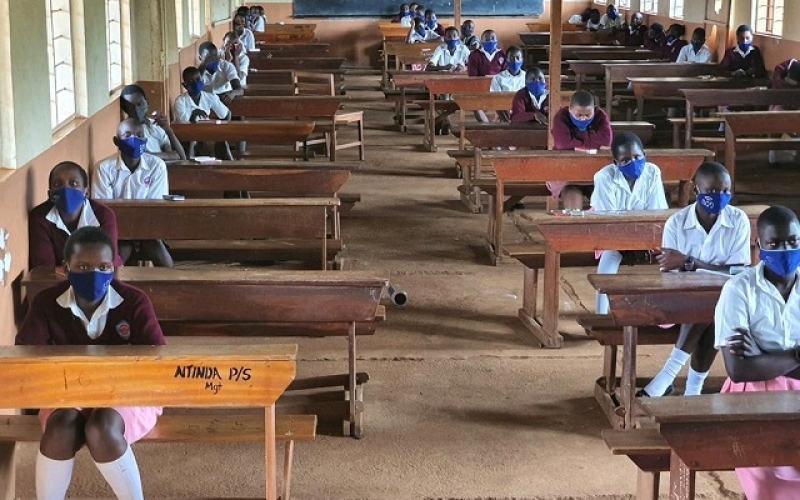 The Uganda National Examinations Board-UNEB finally set a date for 23 candidates who missed their Primary Leaving Examination (PLE) Mathematics paper.
The affected pupils from St. Catherine Primary school in Kakumiro district were turned away after they arrived one hour and sixteen minutes into the Math paper on November 08.
They reached late at the examination center in Mpasaana Primary school because the school Director, Pascal Senvuvu, failed to provide them with transport. They were forced to walk a long distance of 15 kilometers to the school for their first paper.
According to the Kakumiro District Inspector of Schools, Mary Kyofuna, UNEB has now set the paper for November 30, 2022.
Last week, UNEB announced they would set a special paper for the candidates after the first lady and the Education Minister directed so.
In a statement released by the UNEB Executive Secretary Dan Odongo, after consultations, considering the circumstances under which the paper was missed, they decided to set a special paper for the candidates.
Odongo explained last week that UNEB officials would liaise with the Kakumiro District Education Officer for the time and place when the paper would be done.
However, UNEB noted that this is a one-off undertaking that "SHALL NOT" be treated as a precedent. The Kakumiro District Inspector of Schools, Mary Kyofuna, says that after making thorough consultations with UNEB and the Ministry of Education, they agreed that the candidates take the mathematics paper on November 30th, starting at 9 a.m.
Kyofuna says the candidates will sit the paper from Kyaterekera primary school, which is about 4km away from St.Christine primary school but still under Mpasaana primary school UNEB center. William Baleke, the Kakumiro District Education officer-DEO, says that all is set for the candidates to write the special papers.
He explains that they have already informed the candidates and their parents to prepare early enough to avoid a repeat of what happened on November 8 when the candidates missed the mathematics paper. A total of 4,334 Primary seven candidates registered for the Primary Leaving Examinations-PLE in Kakumiro district this year.
Download the Howwe Music App